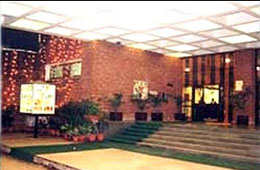 As Incoming Leader of Your Club, you have great responsibilities to bring about the change that you have always wished, engage your club members in realising those dreams, and paving a way for a strong 'Future of Rotary'. 
The Presidents Elect and Secretaries Elect Training Seminars are the first place to acquire all the tools that you would need to accomplish your goal.  
The PETS-SETS are scheduled for 10th - 12th April 2009 at Hotel Parkview, Sector 24, Chandigarh. 
This is going to be a very Special PETS/SETS and very Unique Opportunity for the Incoming Leaders
The PETS/SETS shall open in the afternoon of 10th April with the inaugural address of Past Rotary International President Rtn Rajendra K. Saboo.
On 12th April 2009, your world leader, Rotary International President Elect John Kenny, would be addressing the incoming leadership in the morning...a grand opportunity to interact with your world leader, face-to-face.
Please keep your dates free as it is mandatory for the President-Elect and the Secretary-Elect to attend PETS/SETS.
Looking forward to be together with the 'Future Team'.